Design for Demand Generation Programs
Content development / INFOGRAPHICS / ILLUSTRATION / Book layout / Email Design / Banner Ads
MULTI-CHANNEL INTEGRATED PROGRAMS:
I worked for a couple years as a contractor at Intelligent Demand, a local marketing agency specializing in Demand Generation program. We developed strategic programs focused on email and content-focused marketing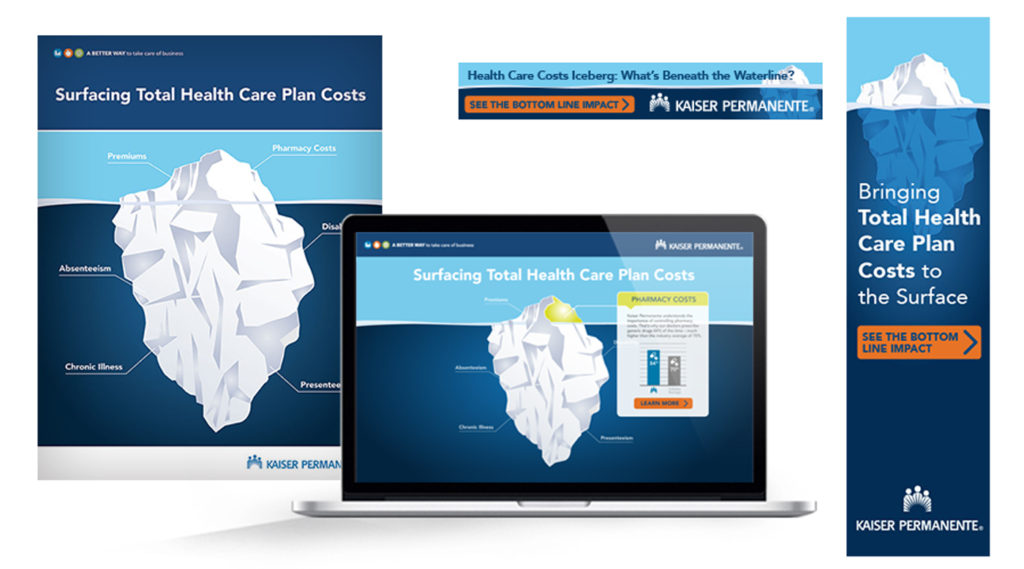 MARKETING HEALTHCARE:
As a team, we developed a campaign using an iceberg as a metaphor for hidden costs. I illustrated the iceberg and developed the artwork into a booklet cover, landing page and a series of digital ads.
A key feature of Demand Gen was offering valuable information in exchange for sign-up. Often the information came in the form of a pdf booklet. This is the example of one of the booklets I created.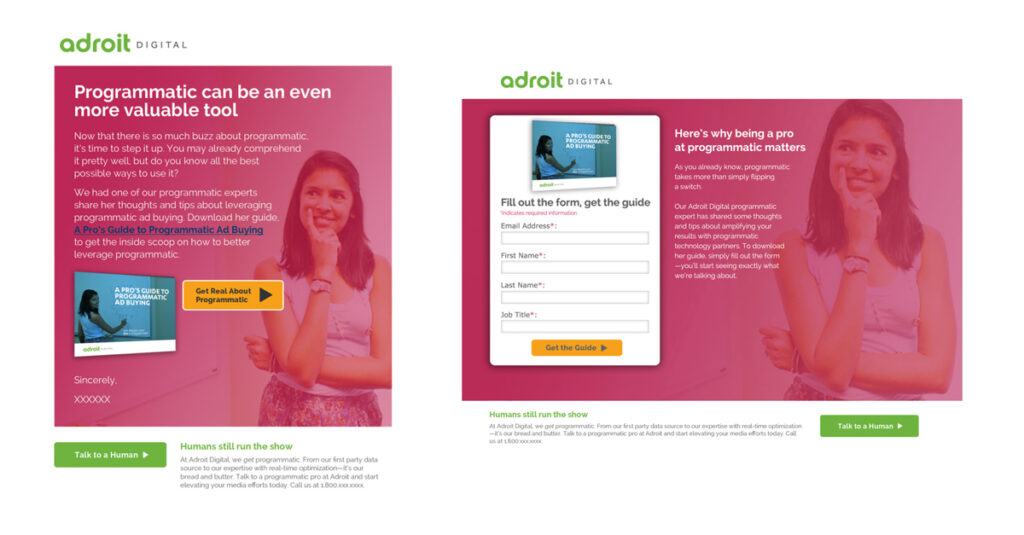 MARKETING DIGITAL SERVICES:
Working with a copywriter, we developed a campaign focused on the humans behind digital services, featuring the professionals, or "Pros" of Programmatic Ad Buying, using actual employees in the creative.
The campaign included email, landing pages, digital banner ads and booklet designs.
I would love to chat with you and your team about your organization's needs.
Email me today for a free initial consultation and estimate of the time and costs to complete your project.
If email's not your thing, text or call me at 248.974.6836. I'd love to hear from you!