Marketing for Chai Products
INFOGRAPHICS / Book Design / Packaging / Illustration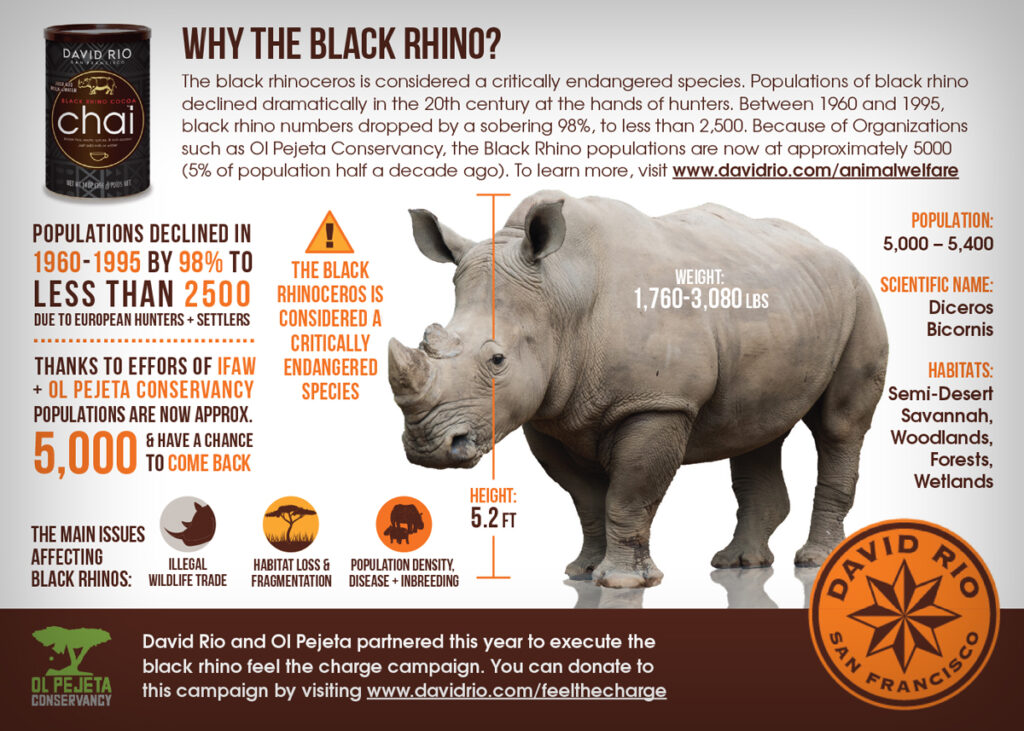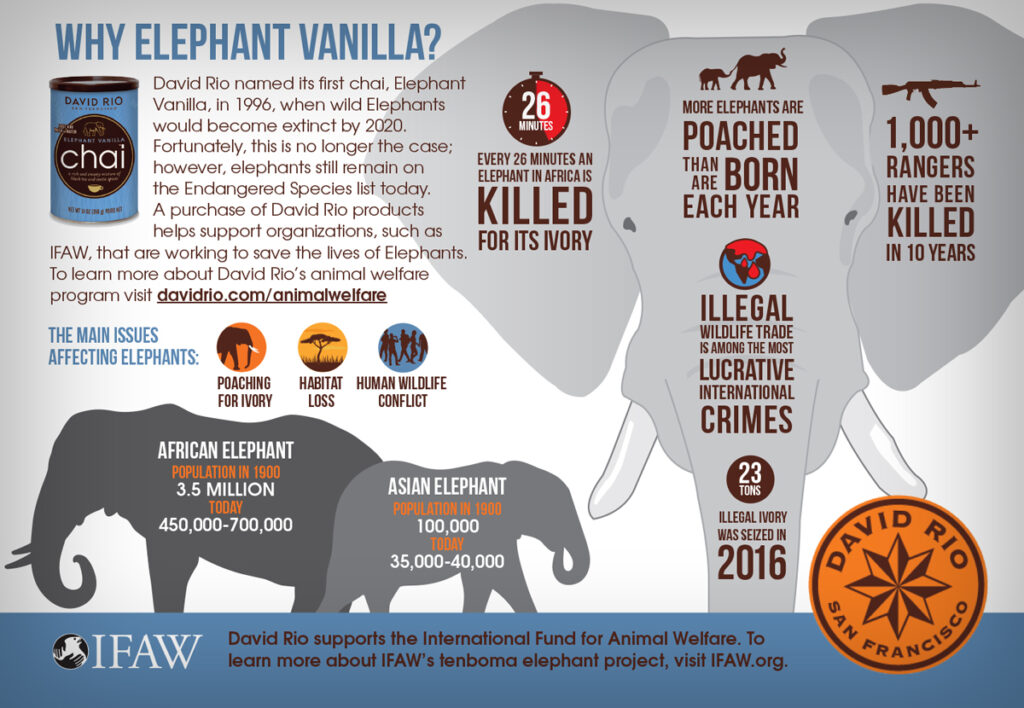 THE CLIENT:
David Rio is a chai company based in San Francisco. They produce wholesale chai products, operate chai cafes, and market lines of consumer package goods. Their chai varieties are named after endangered species and they support many charities focused on conservation worldwide.
THE PROJECTS:
Over four years, I worked on an assortment of projects ranging in scope from infographics explaining their altruistic product names, to a cookbook with recipes using their products, to logo concepts for a new vending cart, to packaging designs. One of my favorite pieces is the Black Rhino Infographic.
I would love to chat with you and your team about your organization's needs.
Email me today for a free initial consultation and estimate of the time and costs to complete your project.
If email's not your thing, text or call me at 248.974.6836. I'd love to hear from you!