Supporting a Scientific Institution
Front-end design / Tradeshow booth artwork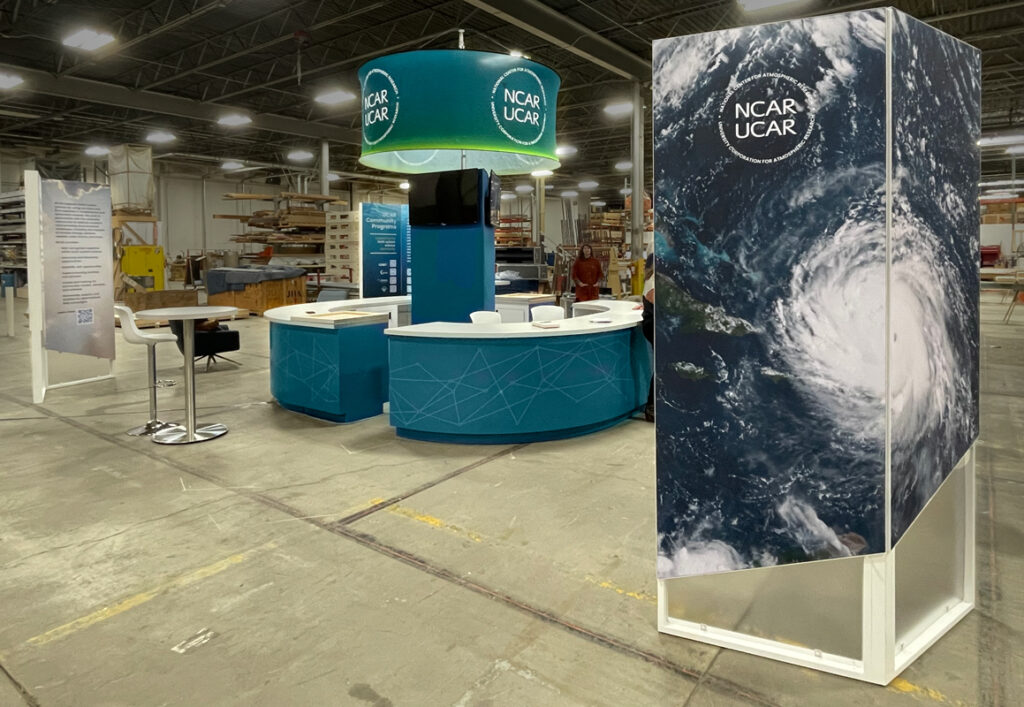 TRADESHOW BOOTH:
I developed the artwork displayed on National Center For Atmospheric Research (NCAR)'s tradeshow booth, which was designed and built by Condit of Denver. This included photoshop tweaks to a series of images, typography and layout of supporting logos, graphics and QR codes. It also included working with complicated dyelines, prepping incredibly large files for handoff to production, reviewing the final prints and requesting changes. The final product was well received and stood up well alongside booths from organizations such as NASA and large aerospace engineering firms.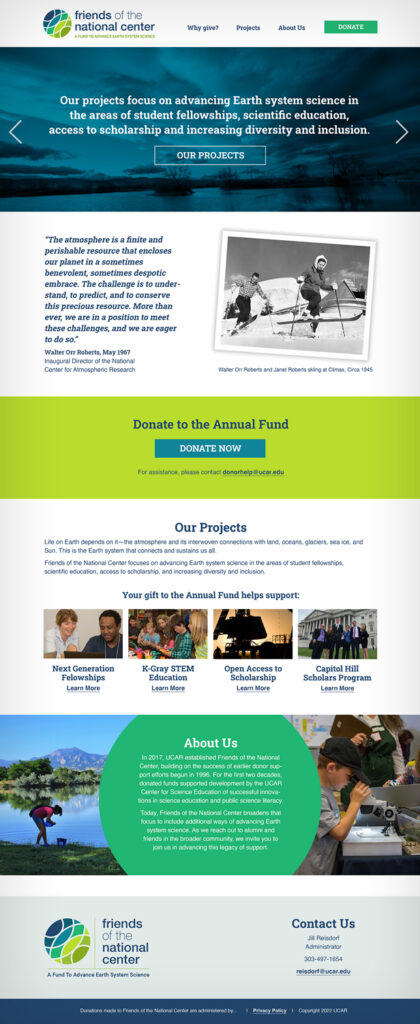 FRONT-END WEBSITE DESIGN:
I redesigned the front-end artwork for an organization that raises funds for the National Center for Atmospheric Research. The goal was to create a vibrant, appealing page highlighting the history and value the scientific institution provides to the community.
I would love to chat with you and your team about your organization's needs.
Email me today for a free initial consultation and estimate of the time and costs to complete your project.
If email's not your thing, text or call me at 248.974.6836. I'd love to hear from you!