Print Pieces for Academia
I designed a series of booklets for University of Denver's Sturm College of Law which feature various degrees and programs. These pieces had to meticulously follow the strict identity standards for this prestigious institution. Two of these print formats included tabs along the right edge, adding complexity to the layouts due to width of each spread changing based on it's position within the piece. The booklets were quite popular and were reprinted multiple times.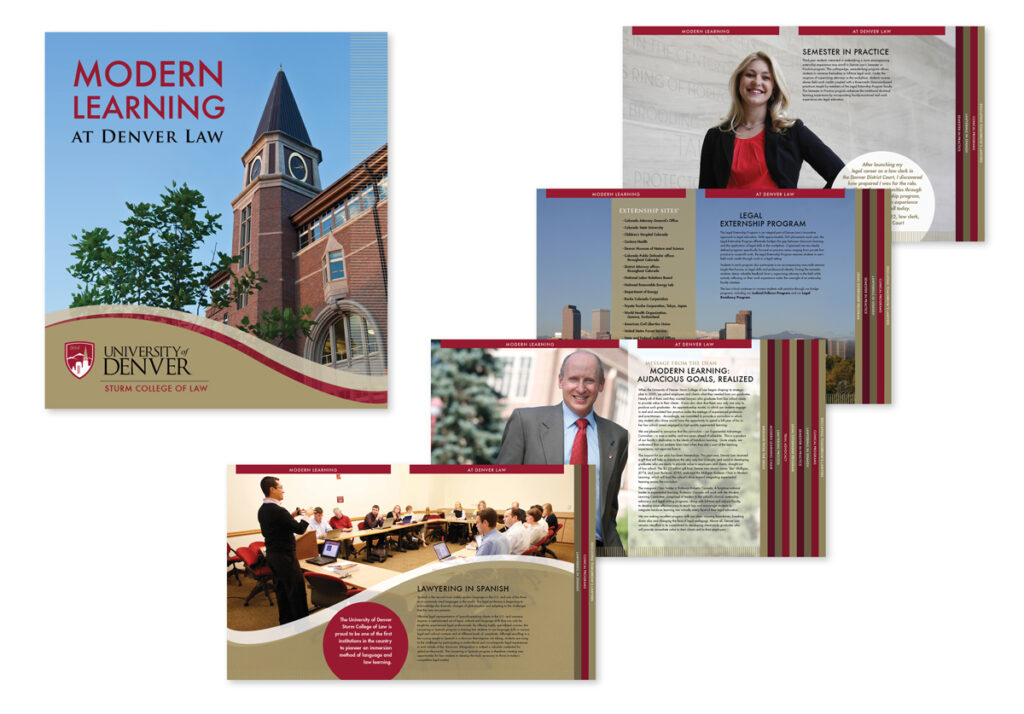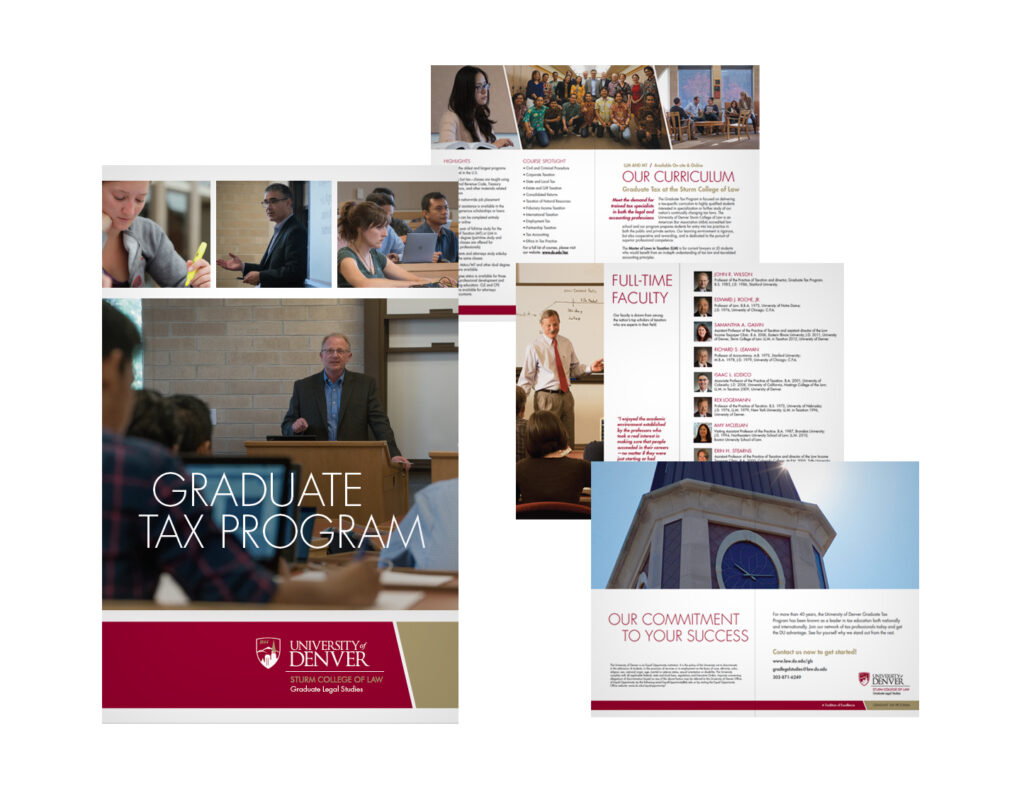 I would love to chat with you and your team about your organization's needs.
Email me today for a free initial consultation and estimate of the time and costs to complete your project.
If email's not your thing, text or call me at 248.974.6836. I'd love to hear from you!