Front end DESIGN + PAGE LAYOUT / INFORMATION ORGANIZATION / WEB-READY GRAPHICS / PROOFING
PERIODONTIST WEBSITE::
The Mugford Center, a Periodontal Practice in Maryland, needed a website refresh that reorganized their extensive amount of content and modernized it's presentation. A marketing specialist with extensive knowledge of the dental field provided updated copy, and we worked with a web developer in India for production. Using Adobe XD, I developed layouts that broke each page into digestible chunks of information punctuated with icons, with a menu of anchors at the top of the page. I played up the blue from their brand in soothing, light hues, and used the red and orange sparingly for emphasis. The previous site design featured scary images of procedures, which we replaced with smiling patients in the new design.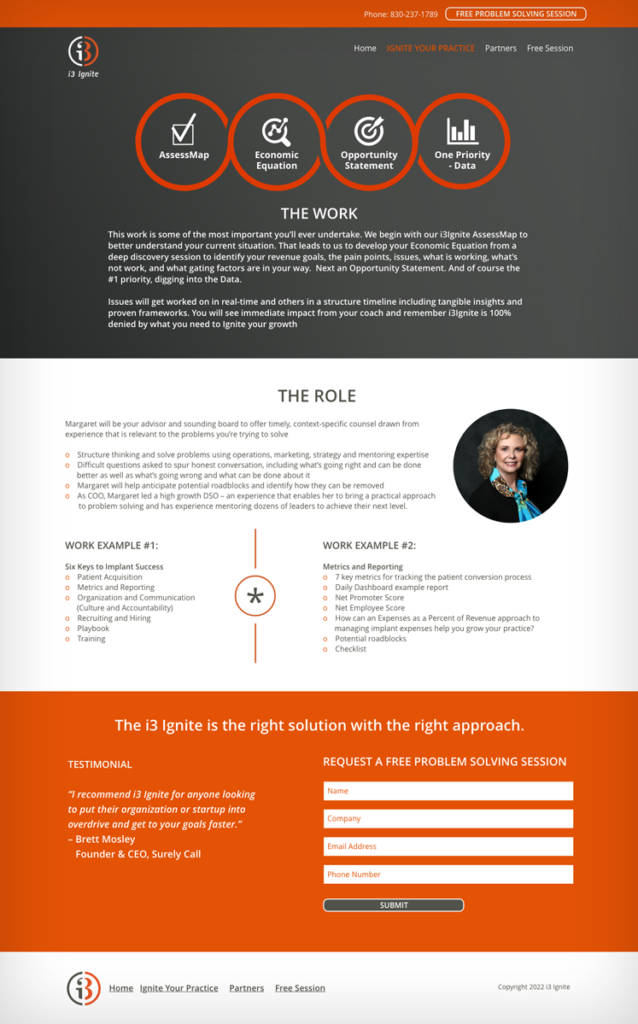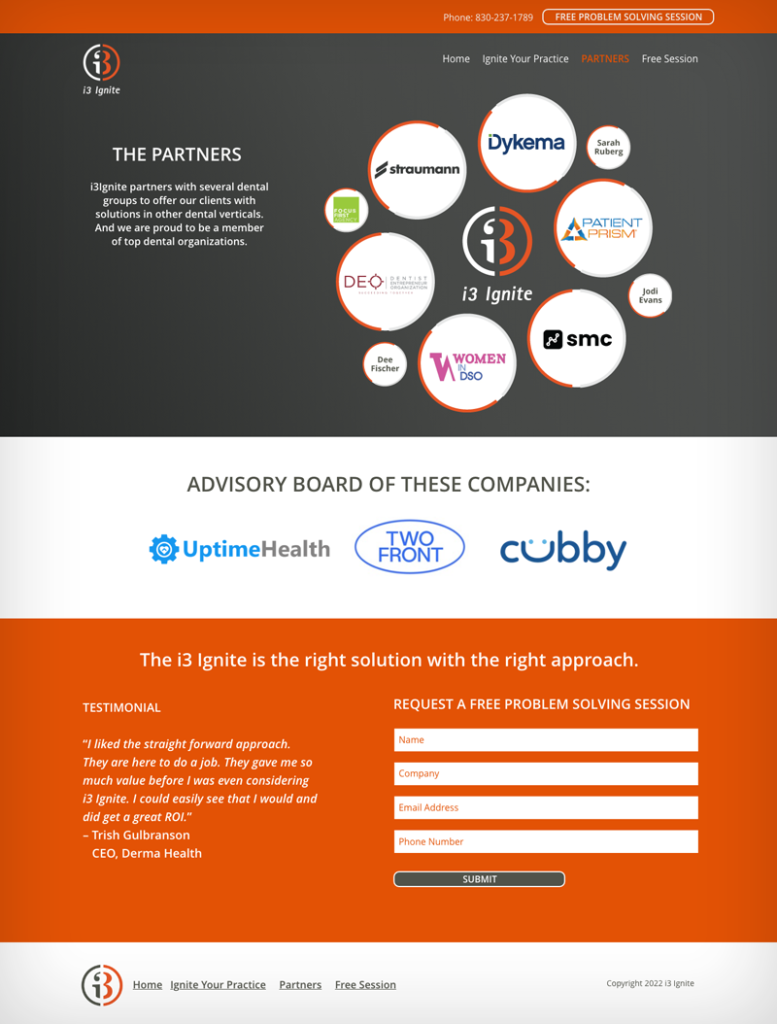 CONSULTANT'S SITE:
This client desired a website that reflected her professionalism and gravitas, as well as her extensive experiences building successful organizations.
Her previous website was quite orange-forward in color palette, so for the new design, we reserved it for accents and actionable items such as forms, or call-to-action panels.
The client preferred to keep the copy brief, and I used icons to highlight key points.
I would love to chat with you and your team about your organization's needs.
Email me today for a free initial consultation and estimate of the time and costs to complete your project.
If email's not your thing, text or call me at 248.974.6836. I'd love to hear from you!